John Henry Belter, born in 1804, is well known in the furniture and cabinet making industry for being an innovative designer and is famous for his rosewood furniture, and Rococo designs.
This was a new wood used in making furniture that Belter used predominantly. He came from Germany and replaced the famous Duncan Phyfe who had made furniture in New York for almost half a century.
Belter made mostly Louis XV reproductions and his unique style was known as the early Victorian. This style that he developed consisted of using limited rosewood to create bold carvings and concaved chair backs.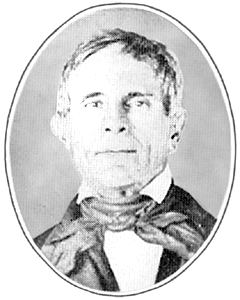 From 1884 to about 1865, he created drawing room suites for rich New Yorkers. This was his trademark and each piece distinctly had the finger molded cabriole legs that became famous during that period of time.
There are many pieces of John Henry Belter's furniture still in circulation today including sofas, a few lady armchairs, some side chairs, an ottoman, an intricate oval table, and a child's chair. You can easily see a Belter design because of the laminated chair backs that he used.
This was made into a concave shape by using 6 to 8 pieces of thin rosewood layers which were then glued together. He also used various scroll and floral motifs will a rose or shell crest on the back of the chair. The center of the chair was usually upholstered and framed with a carved rosewood border with braiding, scroll or rose bud designs. The backs of all the chairs in Belter's collection were always done in a plain rosewood panel.
John Henry Belter started his furniture business at 40 Chatham Square when he arrived in America in 1833, but moved a few years later to 327 Broadway and then in 1855 he set up his business in the larger premises of 1222 Third Avenue.
This is where he stayed until his death in 1865. Not only is Belter renowned for his unique style of furniture making, but he even worked closely with piano maker who founded the Steinway Piano Firm to help him create rosewood piano cases that are still used today and are the basic design of a grand piano, with rounded edges to soften the sharp edges of the instrument, and large, heavy cabriole legs to hold the weight of them.
A few years before his death, Belter destroyed all of his designs to ensure that no one could copy them, and this is also one of the reasons that Belter original are so hard to find and that they are very expensive if you do find them. The workers that John Henry Belter used were always from his home country Germany, in the Black Forest region of Alsace-Lorraine, and trained in lace like knife work and deep cut carvings. He considered them to be the best and most skillful carvers and would not use any other workers to carve his furniture.
John Henry Belter was a legend in the cabinetry industry and his furniture fetches huge prices today.  He is one of the innovators and designers that shaped the history of furniture making and is considered by many to be a pioneer. The laminating method that he used was a secret for many, many years, but eventually he did patent it in 1858. He will always be considered as one of the greats and a masterful furniture maker of the early Victorian era.